Through digital marketing, Hasta wanted to create brand awareness about the overall upliftment of the UK Health and Social Care Sector and the brands role in it.
Services

Branding | Website | Logo | Digital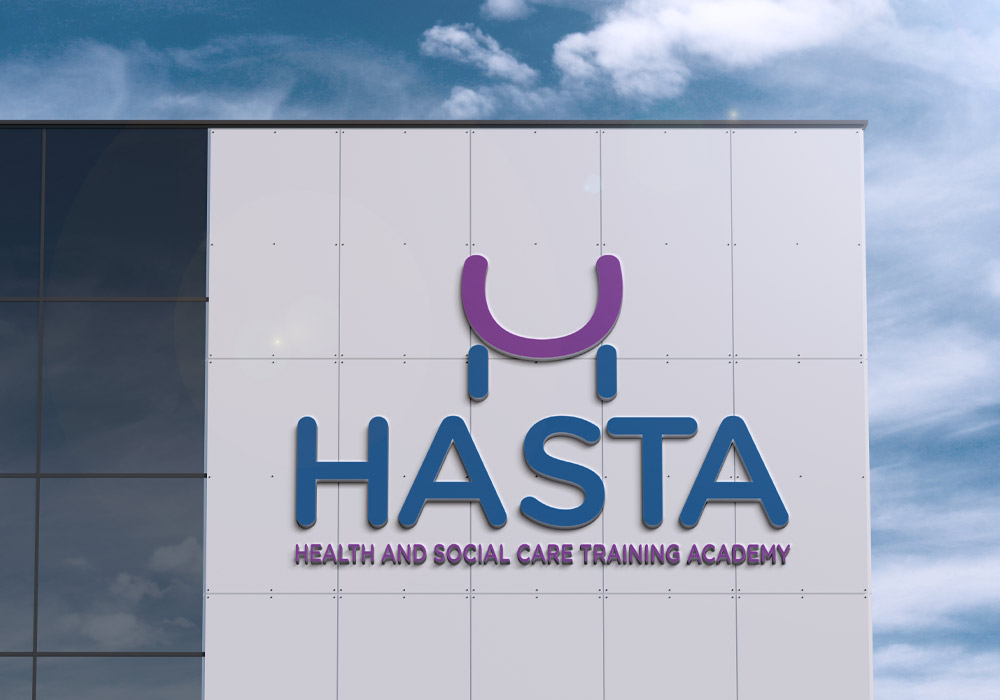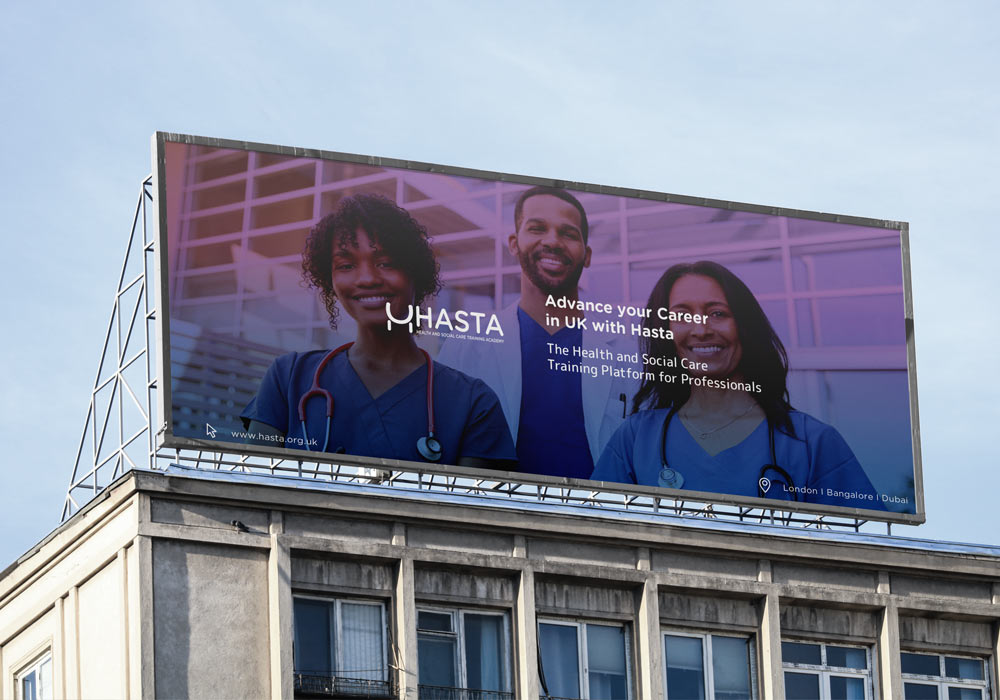 Logo Design

The logomark representing Hasta is the letter 'H' designed to portray two hands joining in a curved line, conveying partnership and support. This symbolizes Hasta's goal in providing employment opportunities within the social care sector, as well as representing its philanthropic goals. The logotype details the brand's name, 'Hasta', communicating its open and honest ethos. Both blue and purple are featured in the logo, with blue alluding to professionalism and trust that links to healthcare, while purple adds energy and connotes thought leadership.
Website

The website for Hasta was designed and developed using custom Wordpress theme. The site was primarily meant for students who wanted to learn more about the courses Hasta had to offer. It was also supposed to a place where qualified candidates could apply for internship and training programs being offered by the team. Keeping the technical SEO in mind, we designed the website to engage the audience and enabled robust search functions to help them find what they were looking for in terms of courses and career prospects.
CASE STUDY
As a UK-based brand trying to make its mark in the Indian market, Hasta needed its marketing efforts to be focused on creating avid social media presence and driving brand awareness without diluting the essence of its communications.
Problem

Quality education and job-based training for a global health and social care market were the primary offerings of the brand. Since this had much value, team Hasta was sure of its success in the market. However, the real challenge they were faced with was attracting students with a genuine passion and flair for the industry. Weeding out enquiries for UK Jobs and Visas was something of a road block for them that was eating into their time and resources.
Solution

Our team at Grow Combine offered to Hasta solve the issue by a combination of engaging content marketing, focused lead generation campaigns and integrated web communications. We were able to successfully create engagement and awareness about the brand on social media and run effective campaigns in tandem. Today Hasta is being recognized not just in India, but in the UK as well as one of the leading institutions offering quality education in Adult and Health care sector.